Robotics and STEM Education
Hushmand Afzar Robotics (PishRobot), with its experience in Industrial Automation and the goal of improving STEAM (Science, Technology, Engineering, Arts & Mathematics) skills, has put steps in Robotic Education.
PishRobot has been studying a lot of Educational kits and products in the global market and has selected the best products and offered them as a whole unified package to schools, students and Robotic fans.
PishRobot's STEM courses starts from Kindergarten ages and continuous to University levels.
These courses begin with ROBOTIS IDEAS, ROBOTIS OLLO & KAIROBOT kits and continuous with ROBOTIS Bioloid in higher levels.
In the Academic levels, Advanced Robots like Humanoid Robots and related concepts are offered to students using ROBOTIS Dynamixel, ROBOTIS Bioloid, ROBOTIS DARwin-OP and Aldebaran's NAO products.
PishRobot's STEM education system, has been successfully executed in several well known Primary, Middle and High Schools of Tehran and other cities of Iran as well as nearby countries like Afghanistan and Iraq.

PishRobot organizes the yearly event of Educational Robots Olympiad among robotic fans and PishRobot's educated students to test their knowledge and STEAM skills, let them share the ideas with each other and gain the experience for more advanced competitions like FIRA and Robocup competitions.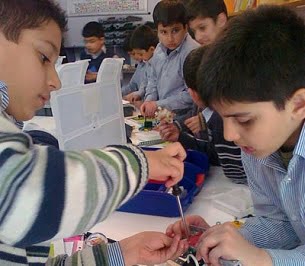 -
-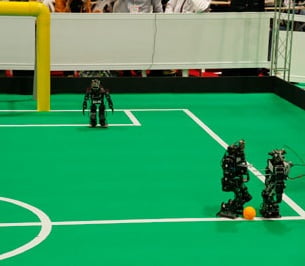 -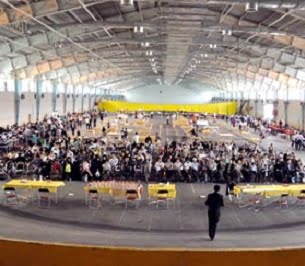 -
-