ROBOTIS IDEAS is a bridge to the world of Robotics and Technology and is the best motivation to increase the children's skills and learning abilities during the construction and playing.

Considering the increasing applications of Robotics in real life and rapid growth of Robotics in developed countries, educating fundamentals of Robotics and STEM concepts to children is unavoidable.
Education department of PishRobot has selected ROBOTIS IDEAS products to enhance children's skills and creativity and motivate them to learn more about Science, Technology, Engineering, Art and Mathematics (STEAM). IDEAS kits are a fascinating product of ROBOTIS company for children of 5 years old and higher.
The ROBOTIS IDEAS is designed to enable children to make various operating robots through a 3D assembling method. The 3D space assembling method greatly improves the children's spatial perception ability comparing to the simple one way block assembling method.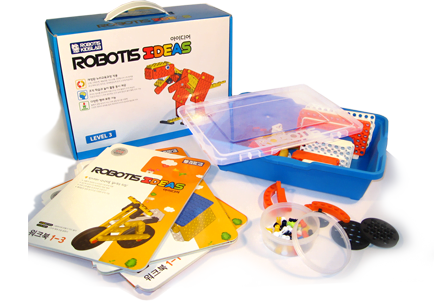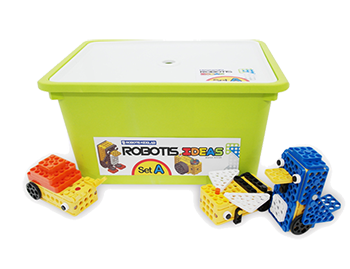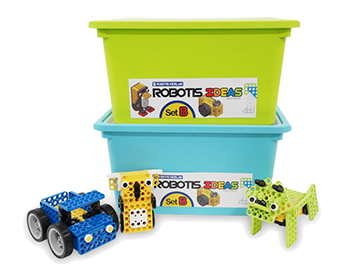 ROBOTIS IDEAS Set A
No. of Motors: 2 pcs
No. of People using the Set Independently: 2 Kids or Groups
ROBOTIS IDEAS Set B
No. of DC Motors: 5 pcs
No. of People using the Set Independently: 5 Kids or Groups
Construction of Combined 3D Structures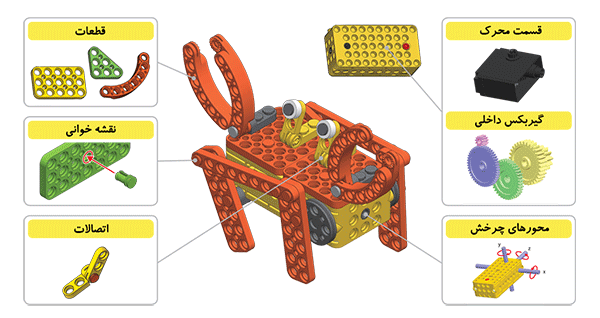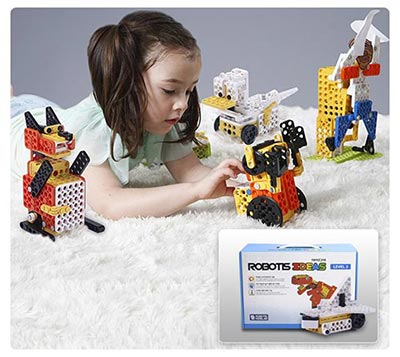 Learning about Colors and Shapes and Counting numbers

Learning how to read drawings and building guides

Finding the different aspects of an object and the relation between them

Constructing static and dynamic models of objects and animals like snail, penguin, ...

Intuitive understanding of animals' movement mechanisms

Improve children's handwork skills

Simply Learning about principles of mechanics

Learning about Life skills in the form of stories and plays
An attractive and beneficial replacement for Computer and Video Games

Strengthening the Handwork and Movement Skills and connection between various Senses

Increasing the Power of Thinking and Creativity

Strengthening the Curiosity and Exploring the Environment

Enhancing Social Communication

Strengthening the Independence and Responsibility

Increasing Tolerance, Patience, Precision and Concentration

Enhancing Problem Solving abilities