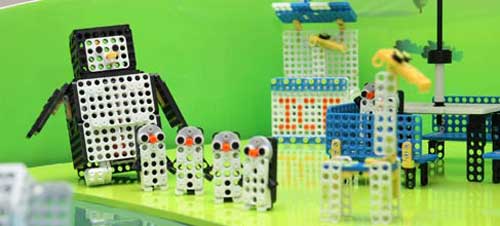 ROBOTIS OLLO kits are the best way to motivate children to learn and get skills and enter to the world of Robotics and Technology.
In Elementry Schools, PishRobot's STEM education system, starts with ROBOTIS OLLO courses and continues with ROBOTIS DREAM courses in higher grades.
In Kindergartens and Preschools, PishRobot's educaiton system starts with ROBOTIS IDEAS kits. ROBOTIS IDEAS with its larger parts and special curriclum for younger kids is more suitable for those ages.
Have you lost interest in wheeled robots? ROBOTIS OLLO enables you to create bipedal, quadrupeds, hexapods, as well as other different robots. Expands into more interesting robots using various sensor.

ROBOTIS OLLO is CREATIVITY
Block toys and figures can be boring.
Use ROBOTIS OLLO to create the robot of your dream!

ROBOTIS OLLO will change your mind about the stereotypic idea that many people have.
Who says robots are dull and boring? ROBOTIS OLLO can be expressed in cool and awesome ways!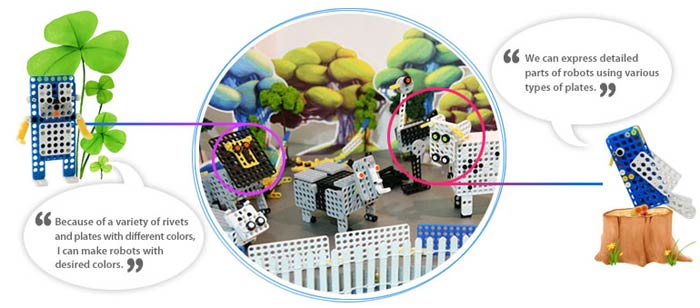 ROBOTIS OLLO is EXCITING GAME
You will be surprised at how attentive and focused children are when playing with ROBOTIS OLLO.
This will help improve and grow their creativity and scientific thinking.
ROBOTIS DREAM helps you understand not only the principle of movement, but also speed and force, principle of a leverage, elasticity and inertia.


Challenge yourself to program your own robots using RoboPlus software.
This software is also being in the Bioloid, Dynamixel, and higher level robotics.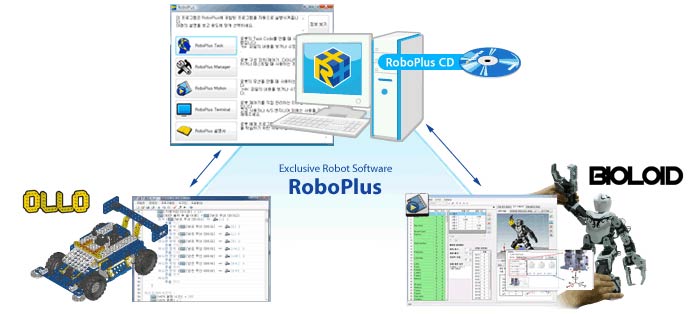 Have you been annoyed by quickly discharging batteries?
OLLO kits consume low battery and prevents changing the batteries continuously.
OLLO Figure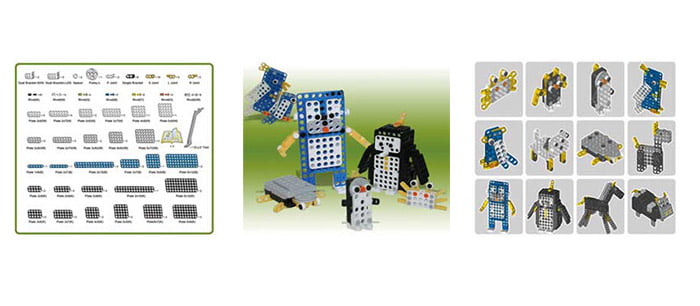 OLLO Action
OLLO Bug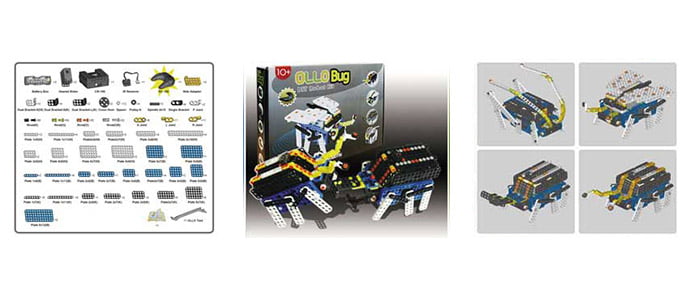 OLLO Starter
OLLO Explorer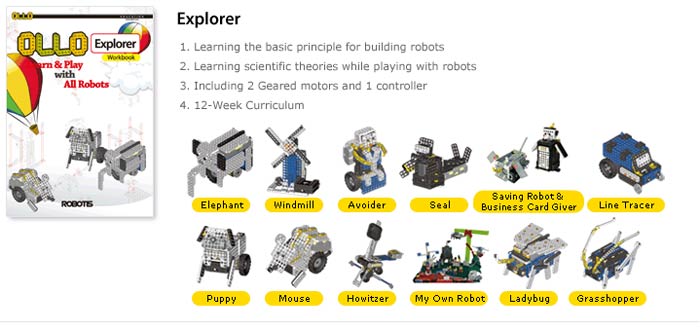 OLLO Inventor